"Here it is," Elisabeth Norin (70) says.
With a dazzling smile she holds out a small plastic bottle containing a pale pink fluid.
"Do you want to smell it?" she asks, but quickly withdraws the offer and answers for us. "You don't want to."
Then she laughs again. She is assistant professor at the Karolinska Institute in Sweden, doing research on microbiology and tells us that the 30 millilitres in the bottle are approximately what is used for one injection.
The pink fluid has already cured hundreds of people in Scandinavia who have suffered from recurring – and in some cases, life-threatening – diarrhoea. Six hospitals in Norway will now test the culture, which has been recently patented and contains 20-year old human faeces.
New paradigm
"It has taken off in a big way," says doctor and senior researcher Merete Eggesbø (55), who has been doing research on intestinal bacteria at the Norwegian Institute of Public Health for years.
She is now witnessing how many others are following suit, and the certainty is spreading: The billions of bacteria that live in our intestines have an impact on the entire body. The brain. The heart. The metabolism. The immune system.
"This is a paradigm shift in medicine and opens up for a series of new treatment possibilities," Eggesbø says.
Research shows that our microbiota, which the diversity of bacteria is generally called, play a role in determining whether we become overweight, get diabetes, allergies, or asthma. The idea that intestinal bacteria have an impact on an irritable bowel does not perhaps seem so farfetched, but that they affect depression? Autism? Parkinson's disease? The findings appear there as well, along with in connection with arthritis and heart and cardiovascular diseases. These conditions and diseases are increasingly common in the Western world, and the search for some type of common denominator has been ongoing for a long time.
"We have lost some of our ancient microbes. And those we have lost are those we need early in life," says Professor Martin Blaser, director of the Human Microbiome Program at New York University.
It's not only research scientists who have been inspired. The book Darm mit Charme ("Charming Bowels"), written by a medical student has become Germany's best-selling nonfiction book of all time.
On the American website Thepowerofpoop.com, success stories are told about people who have been cured by other people's faeces, with step-by-step user instructions.
Last summer, faecal transplant was for the first time officially recommended as a form of treatment in Europe. This says a good deal about the change in opinion about all of the billions of bacteria we are living with.
They are no longer just the bad guys.
Fakta:
I Small intestine
Latin: intestinum tenue Length: 4 – 6 m
Winds through the abdominal cavity. Consists of three parts − the duodenum, jejunum, and ileum. The small intestine has an abundance of villi, which give it a kind of velvety appearance.
II Large intestine
Latin: colon Length: 1 – 1.5 m
There is around one kilo of bacteria in the intestines, the majority in the large intestine. The number is somewhere in the range of 10 to the 14th power, in other words, a hundred thousand billion bacteria. The bacteria become increasingly abundant deeper down in the intestine.
III Rectum
Latin: rectum Length: 15 – 20 cm
It is curved. The Latin name rectum, from rectus, which means straight, is therefore misleading. At the bottom are two sphincters, one autonomous and the other voluntary.
Illustrations: Nicolas Henri Jacob / ©Taschen
Time for friendship
"Imagine, there are ten meters of intestine inside of you, chock-full of small, living creatures that you try to abuse as best you can," says Tore Midtvedt (80).
He has been studying intestinal bacteria for 60 years and is professor emeritus in medical microbial ecology at the Karolinska Institute in Stockholm. Along with Elisabeth Norin and four other researchers he has developed and patented the pink bacterial fluid.
Midtvedt is considered a pioneer in the field, contributing to a number of important findings, such as the following: The genes of bacteria "talk to" the genes in the host's intestinal cells – which is one of the reasons why so many people are now so interested in the intestines: our bacteria have several hundred times more genes than we do, and they can influence our genes.
"For one hundred years they have been viewed as our enemies. Now the time for friendship has come," Midtvedt says.
Still working at the age of 80, he commutes between Oslo and Karolinska in Stockholm, and now he is sitting at McDonald's in Oslo. Snow is falling outside the big windows and he explains that he has always tried to address human beings from the perspective of bacteria.
"How do we look from there?"
"We don't want to injure our host," Midtvedt says. "Bacteria are smart; they know that the death of the host means the death of the bacteria."
He is interested in how human beings throughout all of time have shared their bodies with bacteria, a symbiosis that entails that most of the bacteria in the body probably have some function or other. But most of the research, up until very recently, has been focused on finding the evil individual bacteria, naming them – and killing them.
"But there are very few that are only troublemakers," Midtvedt says.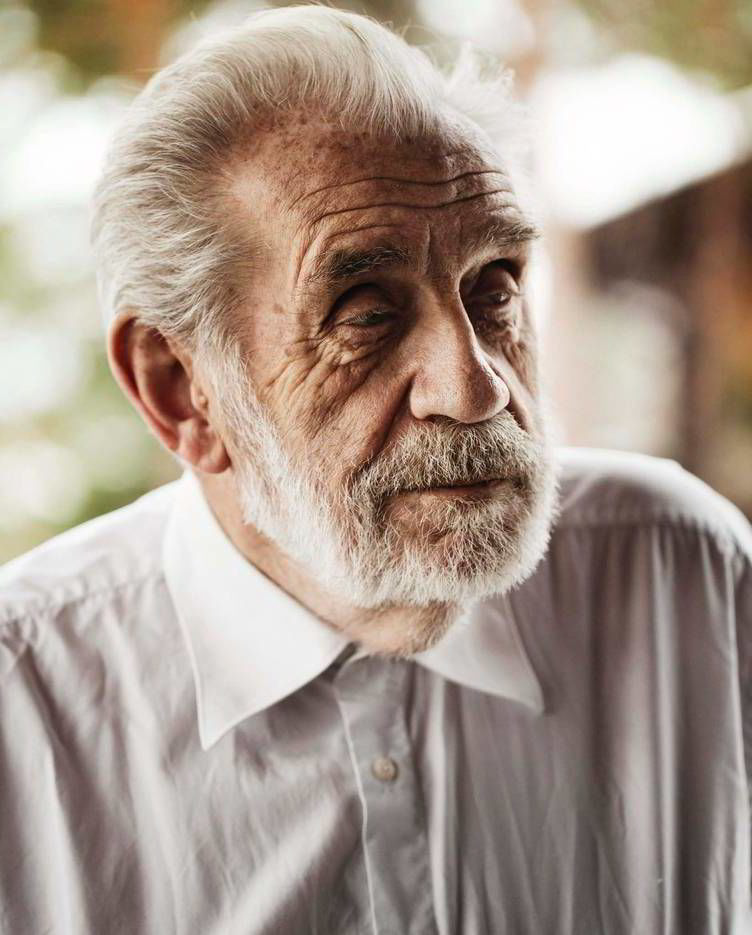 His most important lesson, which is now starting to acquire broad penetration, is that the bacteria in the intestinal system must be viewed as an ecosystem. Everything is connected with everything else, and this diversity must be there in order for us to stay healthy. You can't just remove some "evil" bacteria, as one does with antibiotics, and believe that this is purely beneficial. Neither can you gobble up "nice" bacteria in the form of so-called probiotics, for example some types of yoghurt, and believe that this is purely beneficial as well.
"It's difficult to be an ecologist – you become a tiny part of so much and have to take into account the whole shebang," Midtvedt says.
He has met with a lot of resistance; people thought he was crazy when already in the late 1960s he wrote an article published in the Journal of the Norwegian Medical Association about intestinal bacteria's significance for our health.
"Learning to see them as friends, no, it has not always been easy."
"So are we abusing them with what we are eating now?"
"Yes," says the professor, with a shrewd smile, before taking a large bite of his Big Mac.
Intestinal charm
Researchers at the Norwegian University of Life Sciences (NMBU) in Ås have discovered that a mouse that eats food from McDonald's will acquire microbiota that differ from that of a mouse that does not.
The intestinal flora of people in the West is, according to scientists, less diverse than that of people in developing countries, and vegetarians have different intestinal flora than meat eaters. But there still is a way to go from knowing this to being able to offer concrete nutritional advice.
"We don't yet have knowledge that is good enough," Midtvedt says.
Microbiota researcher Justin Sonnenburg at Stanford University has said that he personally eats fermented food such as kefir and kimchi to make his intestinal bacteria happy. Research findings have shown that elite athletes have a richer abundance of microbiota than those who exercise little.
But what is bad for our microbiota is something scientists are starting to reach an agreement about: caesarean sections and antibiotics.
German medical student Giulia Enders (24) has written the best-seller Darm mit Charme ("Charming Bowels") with the subtitle "About one of the body's most underestimated organs". Over a million copies of the book have been sold in Germany. She starts the book by telling how her birth was by a caesarean section, and speculates about whether this could have played a part in her later developing a troublesome skin disease.
"In the final analysis, you will never know. But children who are born by caesarean section and who are not breastfed have more eczema. So it is probable."
Enders has been on talk-shows and featured in the largest newspapers in Europe; she has travelled throughout Germany and held readings from her book about intestinal bacteria and flatulence for full houses.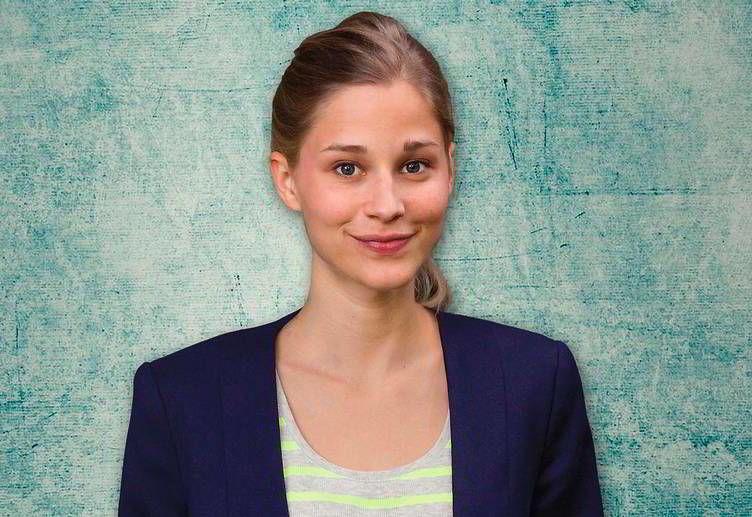 "The German media is mainly interested in how bowel movements function. In the Netherlands, the media is more interested in bacteria and the connection between the intestines and the brain. When I talk to people, they are generally more interested in what they should eat," Giulia Enders says over the phone from Frankfurt.
She explains that her fascination with the intestines began when she developed a skin disease and the doctors were unable to figure it out. She decided to treat is as a bowel disorder. She changed her diet, eliminated dairy products, almost all gluten, and continued experimenting. And her skin problems disappeared.
Fakta:

Intestine & Diet
"Radical changes in diet lead to radical changes in intestinal flora, but what these changes can lead to in the long run is something we still know little about," says Johannes Espolin Roksund Hov, who is researching intestinal flora's significance for illnesses at the Oslo University Hospital and the University of Oslo.
"It also depends on who eats what, in other words, the kind of intestinal flora you have – and that is difficult to determine."
American studies have shown that human beings who are meat eaters produce more of the substance TMAO than vegetarians. TMAO is a bi-product of carnitine and choline, which are found especially in red meat and eggs, and have proven to be essential in the atherosclerosis process.
"So eating large quantities of red meat and eggs can be considered less beneficial from the perspective of intestinal flora, but we don't have good enough population-wide data to be able to make concrete recommendations," Hov says.
According to Hov, high-fat diets, among other things, have been shown to lead to changes in the intestine that can result in a kind of low-grade inflammatory condition. Prebiotica, found in a number of types of dietary fibre, can also stimulate the growth of intestinal bacteria that are believed to be benign.
"This can at the very least indicate that extreme diets, such as a high-fat diet without fibre, can have an impact on intestinal flora that is not beneficial in the long run."
"The intestines have so much responsibility and perform so many good tricks. The intestines are a new, interesting area one can explore to find solutions to a number of ailments, such as diabetes, obesity, rheumatism. It's interesting because you can influence your intestines much more than genes, for example. But it is not the solution to everything," she stresses. "Nothing is."
The ulcer
For a long time people who had ulcers were considered to be coffee-sipping, stressed-out bundles of nerves. But in the early 1980s, a discovery was made that would change the perception that ulcers had a psychological cause. At that time two Australian researchers found out that ulcers are caused by the bacterium Helicobacter pylori – and that an ulcer can be treated simply with antibiotics. The scientists went on to receive the Nobel Prize in medicine and Professor Martin Blaser at New York University also won prizes; he contributed to establishing that H. pylori also increased the risk of stomach cancer. The new mantra became: "The only good H. pylori, is a dead H. pylori," Blaser explains.
"But this is an organism that has lived with us for hundreds of thousands – perhaps millions – of years. If we get rid of it, it will have consequences." Blaser says over the phone from New York.
"Some positive and some negative."
Eventually he began to become aware of the negative, and his laboratory in New York has done a series of studies on the bacterium and its significance for infant development.
"We and others have now shown that having this microbe early in life protects against asthma," Blaser says.
Although this was a type of bacterium that almost everyone had in their stomachs in the 19th century, towards the end of the 20th century it became more and more rare. Simultaneously, the incidence of asthma is on the rise in the Western world, without anybody really understanding why. Or: Blaser maintains that he is starting to understand why. In the book Missing Microbes, published in the USA last year and now being translated into Norwegian, he explains how he believes that our misguided use of antibiotics combined with an increase in the number of caesarean sections, leads to the deterioration of microbiota.
In the USA, on average, children receive 10−20 antibiotic treatments by the age of 18. And Blaser believes that the extermination of the species of bacteria will increase cumulatively.
"It will get worse and worse with each new generation," Blaser says.
For him, H. pylori is just one example. He is convinced that there are others.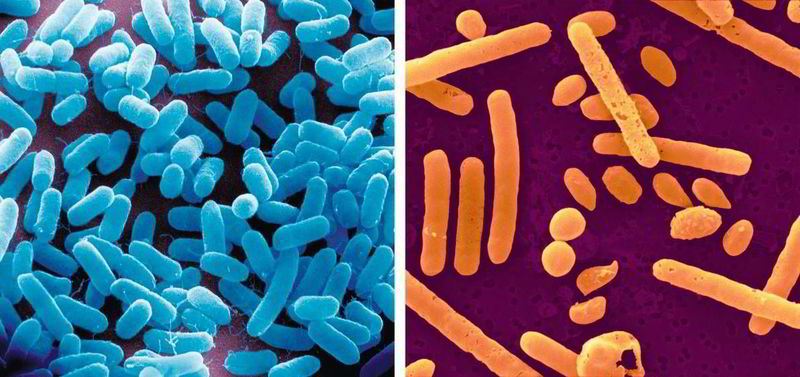 The impact
"A caesarean section is an effective means of disrupting the intestinal flora. You don't get the mother's bacteria," senior researcher Merete Eggesbø explains.
She works at the Institute of Public Health in Oslo and is also searching for bacteria that have become rare or disappeared from the stomachs of children, but that perhaps should be there. Good old E. coli for example, was formerly found in almost all babies' stomachs immediately following birth. This has now become more rare, or appears later in life. It attracted attention when Eggesbø recently discovered that there is a link between an E.coli deficiency in the first month of life and rapid growth early in life.
"And this in turn is a risk factor for becoming overweight and obesity later in life," Eggesbø says. "Intestinal bacteria have over 100 more genes than we have in our own cells. They can turn on and off the genes in our cells, and they contribute enzymes that determine how our food is digested."
What is interesting is that while our own genes lie there, relatively stable, from the time of our birth, while we are in the womb we are completely without bacteria – and bacteria genes. They colonize us as we slide out of the birth canal, like a kind of bacteria slide, and usually a baby will also come into contact with the mother's rectal bacteria. Later the child picks up bacteria from the surroundings and the microbiota continues to develop, before stabilizing at the age of two or three. It continues to change throughout the course of our lifetimes, regardless of where one lives, what one eats and a lot of other things, but does not change and develop as dramatically as during infancy."
Ten years ago Eggesbø discovered that children born by caesarean section were three times more at risk of developing allergies. When she researched further, she found that the reason was probably that these babies do not receive the bacteria from the mother, and that they thus acquire disrupted microbiota.
"Norwegian children don't have the intestinal flora they should have either, and which they had 100 years ago," Eggesbø says.
She has discovered that three out of four children in Norway are subjected to interventions that reduce the diversity in the intestines, such as caesarean sections or treatment with antibiotics. Animal trials have shown that there are so-called windows early in life when the intestinal flora play an important role in normal development.
"The intestinal bacteria's many genes and products influence all of the organs in the body. In particular there is a close link between the intestine and the brain," Eggesbø says.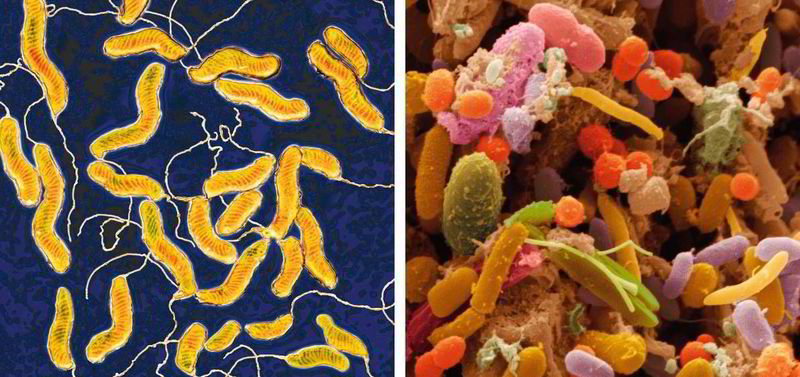 The yellow soup
The Chinese called it yellow soup. Way back in 400 BC the Chinese doctor GeHong wrote that he gave patients faeces to cure food poisoning and serious diarrhoea.
In the 17th century the method was presented in the first Chinese first aid manual. The yellow soup was viewed as a medical miracle cure, something that brought people back from the dead. Since then, it has been essentially forgotten for many years.
Professor Arnold Berstad has worked for years as a doctor at the Haukeland Hospital in Bergen. There he was one of the first, following the advice of Tore Midtvedt, to perform a faecal transplant in Norway, in the mid-1990s. Berstad experienced something similar to the doctors of ancient China: the feeling of a miracle. He gave faeces, ideally from a healthy member of the immediate family, to patients by way of a tube through the nose into the small intestine. These were patients who were often on the brink of death due to recurring diarrhoea.
"A few days later they got dressed and walked out of the hospital, cured," Berstad says.
The method has been viewed as experimental – up until the summer of last year. Then faecal transplant was for the first time made an officially recommended treatment in Europe: if a patient contracts recurring diarrhoea caused by Clostridium difficile, she should be given faeces from a healthy donor. This occurred after the first in-depth study showed that faeces produced far better results than antibiotics – which have been recommended up to now. In fact, the results were so much better that it was considered unethical to continue the trial: while 94 per cent were cured by the transplants, only 27 per cent were cured by antibiotics.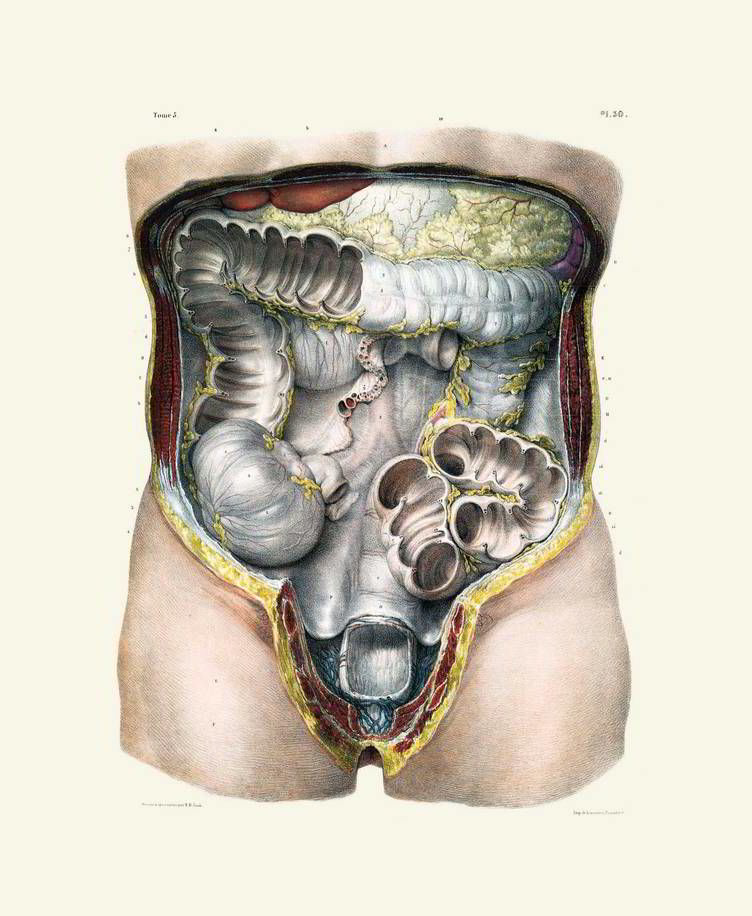 Power of poop
Give a sh!t is the name of the campaign for the USA's first donor bank for faeces, Openbiome. Scientists are now studying whether transplant can be a good treatment not only for C. difficile, but also for irritable bowel syndrome, type 2 diabetes and a number of other illnesses.
"All of these other illnesses are a completely different step," Berstad says.
The pharmaceutical industry is working on developing faeces bacteria in capsule form.
For the time being this is proving difficult; it is a matter of living, to large extent anaerobic bacteria – which do not tolerate air. It is in this sense that the pink liquid from Karolinska has an advantage: the anaerobic bacteria are carefully kept alive by the team at Karolinska, who have tended them every week for 20 years. It also perhaps seems a bit less disgusting.
The most important thing nonetheless is that it has been tested by hundreds of people and tested in all manner of ways, for dangerous bacteria, parasites and viruses, such as HIV and hepatitis.
"One reduces to a minimum the risk of unknowingly transmitting infectious diseases," Kjetil Kjelstad Garborg explains, a doctor at the Oslo University Hospital, one of the six Norwegian hospitals that will now be testing the fluid on patients who have diarrhoea caused by C. difficile.
Fakta:
The article illustrations were drawn by Nicolas Henri Jacob (1782–1871) for Jean Baptiste Marc Bourgery's anatomical atlas, and are taken from the edition Bourgery: Atlas of Human Anatomy and Surgery (Taschen, 2012).
The experiment
"Giving probiotics to children is the largest biological experiment since Hitler's experiments," says professor Midtvedt.
He is very sceptical about probiotics, which is food containing live bacteria that are supposed to be good for intestinal flora, being given to children.
"Nobody knows which bacteria turn genes off and on during infancy."
Research has been done showing that some types of probiotics can result in more rapid recovery from diarrhoea. But Midtvedt holds that there is a lack of research on the long-term effects. A Finnish study has shown less eczema after a short period of time, but more asthma in the long-term for children who received probiotics as infants.
The idea behind a faecal transplant is interwoven with the idea of intestinal flora as an ecosystem, where diversity is the most important thing. In healthy stools there are generally at least 1000 different bacteria, some have even called it super-probiotics. In comparison, industrially manufactured probiotics often contain from one to seven different bacteria – but with large quantities of each type of bacterium.
"That is the wrong philosophy. You're supposed to have diversity," Tore Midtvedt says.
Food products that advertise with claims of healthy lactic acid bacteria content are becoming increasingly popular. Last year probiotics experienced a 14 per cent increase in sales on a global basis, according to Euromonitor. In Norway the sale of baby food or breast-milk substitutes containing probiotics for children under one year of age is prohibited. But probiotic supplements for babies are sold, in the form of powder and drops, in health food stores and on the Internet.
"The Norwegian Food Safety Authority still has a job to do there," Midtvedt says. "I am very sceptical about giving this to children, and adults can also proceed with caution, until we know more," says Merete Eggesbø at the Institute of Public Health.
Fredrik Bäckhed (42), professor of molecular medicine at the University of Göteborg shares this view in part. He has found out that people with type 2 diabetes have a compromised microbiota. His research gives him cause to believe that the future can bring a wholly new and far more specific type of bacteria treatment. Then it will be necessary to find out exactly the type of bacteria individual patients require and find a way of giving these bacteria to the patients.
"Quite simply a more precise and personal treatment. There is a great potential," Bäckhed says.
When research scientists were in the process of disclosing human beings' complete set of genes, our genome, there was talk as if a series of new illnesses would be cured in the blink of an eye. For the time being not very much has come of it. The genes of our microbiota are often referred to as our other genome, and again the expectations are high.
"Right now this is an explosion, hype. We must ensure that we take into account only that which is based on solid research," Bäckhed says.
Crime
Midtvedt has finished his Big Mac. His French fries too; outside, dusk is falling. He finds it strange that nobody has written a crime fiction novel about a villain who takes control of people by manipulating their intestinal bacteria. This type of control will be possible, before too long in Midtvedt's opinion.
In the meantime, he dreams of visiting a tribe in the Kalahari Desert, who have little contact with others, have never consumed antibiotics, and have a kind of Stone Age intestinal flora.
"I dream about getting hold of their stools. I want to deposit a sample in the seed bank in Svalbard."
This is how the intestines affect the body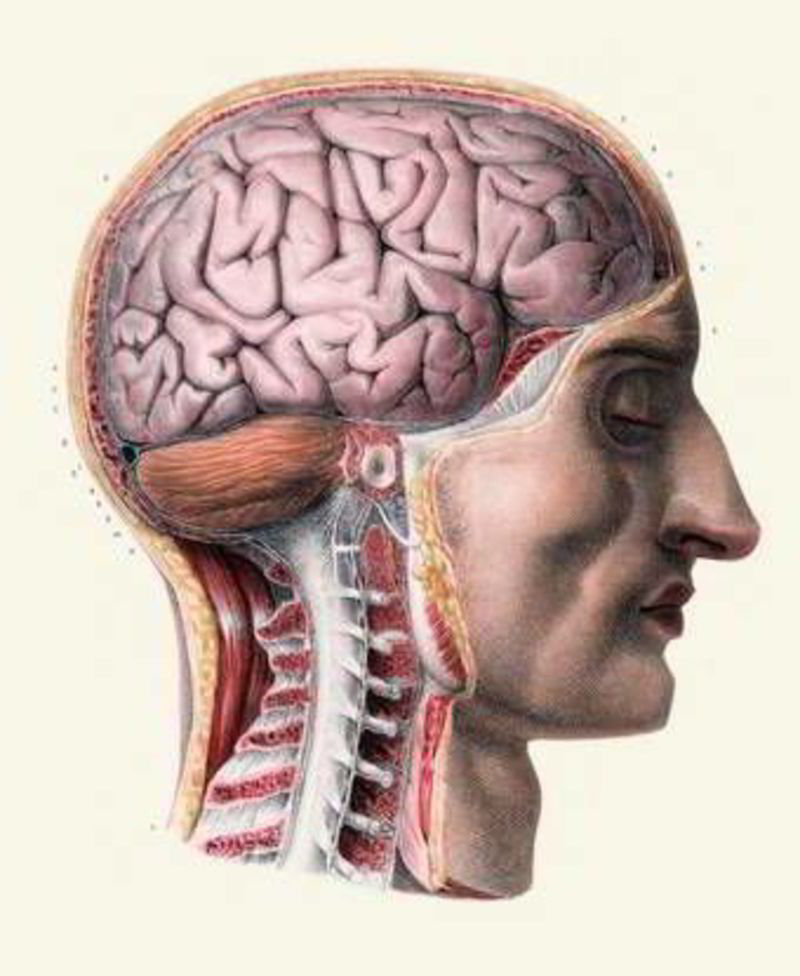 The brain
Researchers talk about "the other brain", the one located in the intestines, and which can be a contributing factor for anxiety, autism, depression and Parkinson's disease.
"Recent research findings show that with its sophisticated neural network which sends messages from trillions of bacteria, 'the other brain' in the intestines has a large impact on the brain in the head. It is a complete paradigm shift," says Emeran Mayer, professor and head of the Center for Neurobiology of Stress at UCLA.
He is researching how the bacteria communicate with the intestines' nerve cells, and what their role is in relation to the functioning of the brain. Out of the most important research on this connection, Mayer highlights trials that have shown how mice exhibiting autism-like behaviour have microbiota that differ from those of "healthy" mice. The mice's autism-like behaviour disappeared when they were given bacteria from healthy intestines.
"15 years ago nobody would have expected that we would be assessing the role of intestinal bacteria in connection with the condition of the brain and illnesses. It will require an updating of a number of concepts of illness and will open up many new therapeutic objectives," Mayer says.
He holds that intestinal bacteria have the greatest impact on the brain in infants, where the brain is developing and in the elderly, where the brain is degenerating.
"Unfortunately very few studies have been done on humans that enable us to apply the findings done on animals to the human brain."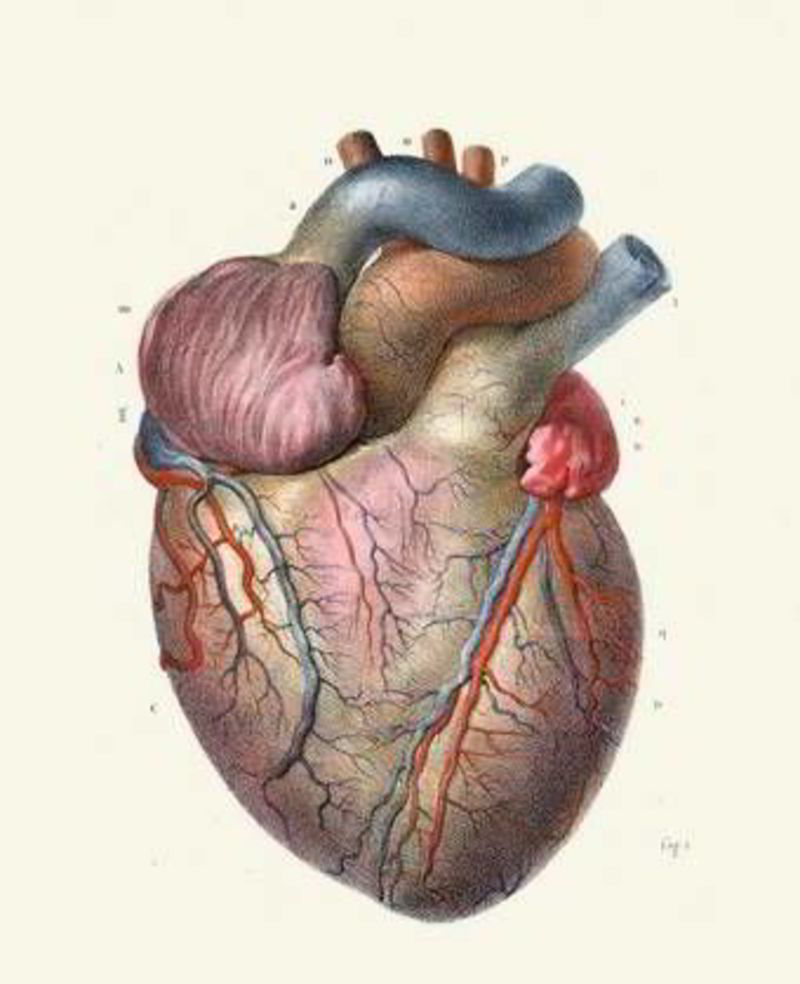 Stomach and intestine
Researchers believe that an imbalance in gut flora can lead to irritable bowel syndrome. But it is suspected that the bacteria in the intestine can also have an impact on more serious, so-called inflammatory bowel diseases (Crohn's disease and ulcerative colitis). Studies have shown that special types of bacteria in the intestine increase or decrease when Chron's develops. The immune system then reacts to the change in bacterial flora.
Obesity
Jeffrey Gordon at the Washington University School of Medicine has put microbiota from a pair of twins, where the one was overweight and the other not, into mice wholly free of bacteria. The mice who received "fat microbiota" became fat, while those who received "thin microbiota" remained thin. Recently a slender woman who received a faecal transplant from an overweight relative became overweight herself in a very short period of time, and this has attracted attention. Research on Norwegian children shows that the intestinal flora during the first month of life have significance for how quickly a child gains weight.
Heart and cardiovascular diseases Marius Trøseid is a specialist in infectious disease medicine at Oslo University Hospital and has studied patients with heart failure. He has found signs indicating that these patients have intestinal flora that differ from that found in people with a healthy heart.
"It can mean that nutrition and intestinal flora can have an impact on the heart," Trøseid says, who is leading a study in which intestinal flora are being influenced by probiotics or antibiotics.
"How we are to treat this, nobody knows, for the time being. But there is no doubt that there is a great potential," says Trøseid.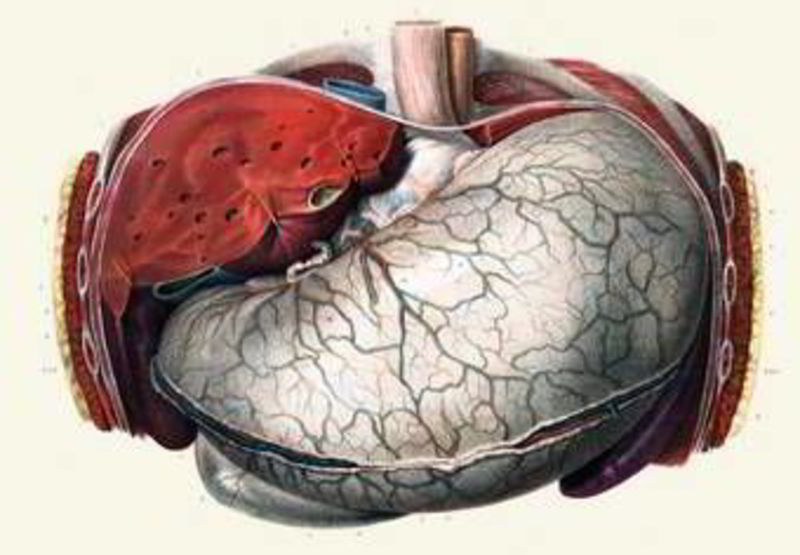 Diabetes
Professor in molecular medicine Fredrik Bäckhed at Gøteborg University has made great progress in the research on microbiota, obesity and diabetes. Bäckhed discovered early on that bacteria-free mice were resistant to obesity. Such animals, also called gnotobiotic animals, have been extremely important in the research on intestinal bacteria.
"We found out that patients with diabetes have a compromised intestinal flora," Bäckhed says.
The bacteria genes of 145 women with type 2 diabetes were analysed with the most recently developed equipment for gene sequencing, a technology that has provided wholly new possibilities for bacteria research.
"But it is difficult to say what comes first. Is a change in intestinal flora the result of illness, or is it a cause of an illness?"
The hypothesis leans towards the first.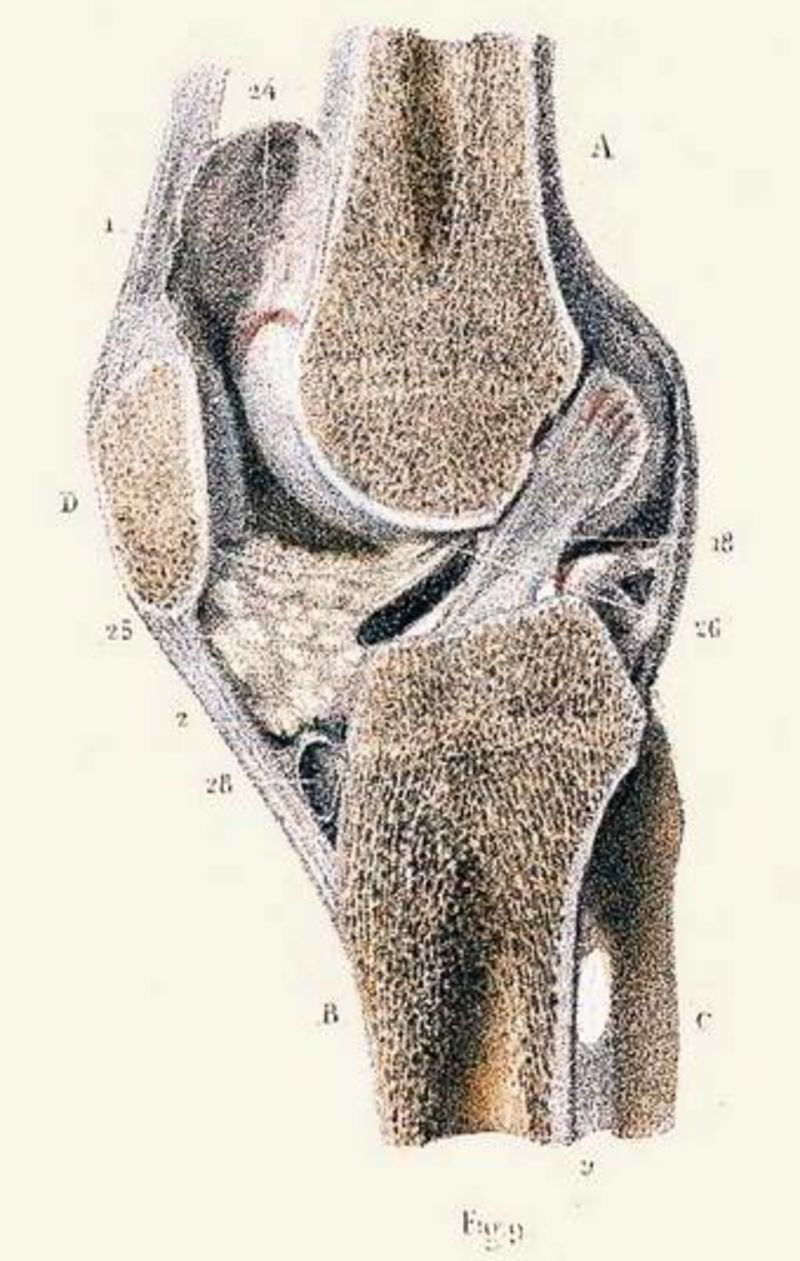 The joints
Scientist Jose Scher from New York University has found out that people with arthritis have more of the bacterium Prevotella copri in the intestine – and that this possibly stimulates an immune response which attacks joint tissues. A number of studies have shown a connection between microbiota and autoimmune diseases, such as arthritis. The intestine has a particularly large number of immune cells and scientists wonder whether an imbalance in intestinal bacteria can trick the immune system into attacking the body's tissues.
Allergies
The so-called hygiene hypothesis has been prominent in recent years: the increase in allergies and asthma in the Western world is supposedly due to children being little exposed to bacteria and dirt, so the immune system gets too little exercise and subsequently overreacts. Now a number of scientists maintain that caesarean sections and antibiotics are at least equally important as hygiene, and that many factors can contribute to an increase in allergies, both less bacterial diversity in the intestine, and perhaps a shortage of the "right" bacteria.
 
This article was originally printed in D2 magazine on February 27th 2015. Published by: Dagens Næringsliv(Vilkår)Copyright Dagens Næringsliv AS og/eller våre leverandører. Vi vil gjerne at du deler våre saker ved bruk av lenke, som leder direkte til våre sider. Kopiering eller annen form for bruk av hele eller deler av innholdet, kan kun skje etter skriftlig tillatelse eller som tillatt ved lov. For ytterligere vilkår se her.