"For his services rendered, I will remain forever grateful", Norwegian ambassador Tor Wennesland concluded in a letter dated December 12 2019. The letter detailed Mr. Dan Gertler's role in the release of a Norwegian and British citizen sentenced to death in the Democratic Republic of Congo.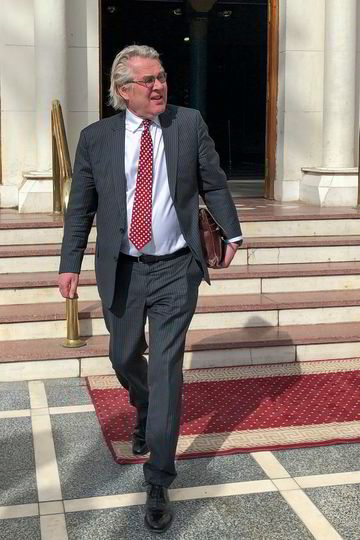 Mr. Gertler is an Israeli billionaire, with an estimated fortune of 1,2 billion USD according to Forbes. In 2017 he was one of several people sanctioned by US authorities for alleged corruption and human rights abuse.
The US Department of the Treasury described him as "an international businessman and billionaire who has amassed his fortune through hundreds of millions of dollars' worth of opaque and corrupt mining and oil deals in the Democratic Republic of Congo (DRC)".
Death sentence
The letter written by Mr. Wennesland , who worked for the Norwegian Ministry of Foreign Affairs at the time, describes Mr. Gertler's role in getting Mr. Joshua French out of Congo. Mr. French, a dual citizen of Norway and Great Britain, was sentenced to capital punishment in 2010, and released in 2017. Mr. Gertler played a crucial role, according to the letter.
"I am confident, that without the continued effort of Mr. Gertler up until the time of the release of Mr. French, the outcome of this case could have been different. I know that Mr. Gertler did this for humanitarian reasons, and based on a promise and a commitment to help resolving the issue, a promise he honored to the last moment up until the successful closure of the case ", Mr. Wennesland wrote.
"Mr. Gertler provided his assistance to Mr. French and his family without ever asking for any compensation or services in return", he added.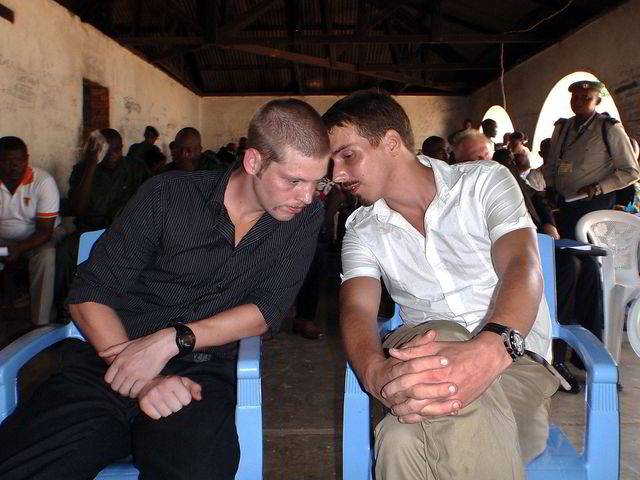 Private and confidential
Mr. Gertler used the letter to respond to accusations of corruption in September 2020. The subcommittee on human rights in the European Parliament received an email from him after a meeting regarding the situation in Congo the month before.
Two reports had been put before the committee. One claimed that evidence suggested Mr. Gertler was trying to dodge US sanctions using a suspected money laundering network. The other one, concerning victims of corruption in the DRC, also mentioned Mr. Gertler several times.
Mr. Gertler reacted strongly to the reports. In his email to the committee, marked "private and confidential" he rejected the accusations. He called the allegations from one organization, Global Witness, "completely false and very damaging to my reputation".
Mr. Gertler asked the committee to look at several documents that he said explained his role in peace efforts in the DRC. One of the documents was the letter from Mr. Wennesland .
"In 2014, I played a significant role in securing the release on humanitarian grounds of Joshua French, a British-Norwegian national who spent eight years in appalling conditions under sentence of death in the DRC before h was released and returned home on humanitarian grounds. A letter from Tor Wennesland , Middle East Envoy is attached, which summarises the role I played", Mr. Gertler wrote.
Not public matters
Mr. Wennesland is now Special Coordinator for The Middle East Peace Process at the UN. He does not want to say why he wrote the letter.
"I am involved in a number and have been involved in a number of cases in the Ministry of Foreign Affairs. I will not say anything about how we have handled and how I have handled these matters. As simple as that. I never do that. Some of these matters here are of course of such a nature that they shall not be public", he says.
In the letter, Mr. Wennesland states that it is written "in my personal capacity". However, it contains the letterhead of the Norwegian Ministry of Foreign Affairs.
A spokesperson for the ministry says that it is not an official ministry document, and that the letterhead should not have been used. The ministry is following up on the matter with Mr. Wennesland. He did not want to comment on the statement from the ministry.
The license
Mr. Gertler received a license from the US Treasury in January 2021, easing the sanctions from US authorities. The license was granted by the outgoing administration of president Donald Trump. The new administration in the US has stated that they are looking into the matter.
A representative from Mr. Gertler referred to a press release from January 2021. The press release quotes Mr. Gertler:
"The License was issued on the basis  of my commitment to OFAC to comply with the terms and conditions set by OFAC and with the law."
OFAC refers to Office of Foreign Assets Control, the office responsible for sanctions. In the statement, Mr. Gertler also said that his organization will be adopting and implementing "the most stringent anti-bribery and anti-corruption measures within all of our global operations". This will include an enhanced sanctions compliance program and anti-corruption emasures within all global operations, according to the statement.
"We are committed to ensuring our compliance program meets the strictest criteria set by OFAC and UK, DRC and Israeli authorities, and for this program to be supervised by a universally recognized outside advisors", Mr. Gertler said.
"As private people, and privately held companies, we have always conducted our business discreetly, never seeking exposure or publicity. However, moving forward, transparency and accountability will be the foundation of our business, and we will work hand in hand with law enforcement, civil society and international organizations to guarantee this ," he added.(Vilkår)Copyright Dagens Næringsliv AS og/eller våre leverandører. Vi vil gjerne at du deler våre saker ved bruk av lenke, som leder direkte til våre sider. Kopiering eller annen form for bruk av hele eller deler av innholdet, kan kun skje etter skriftlig tillatelse eller som tillatt ved lov. For ytterligere vilkår se her.