The think tank International Peace Institute (IPI) has very close ties to the UN, and is located across the street from the UN headquarters. When its president, Terje Rød-Larsen, left his position as UN Special Envoy and Under-Secretary-General, he pointed out in the letter of resignation that he would now spend more time leading the think tank and working on the partnership with the UN.
The greatest symbol of the strong ties between IPI and the UN has for many years been the incumbent Secretary-General serving as the honorary chair of the board of IPI. That practice is now over.
The current Secretary-General, António Guterres, is no longer listed as a board member of IPI on the think tank's website. He was listed until recently.
Guterres' spokesman confirms that he is no longer a member of the board.
Not appropriate
The Norwegian Business Daily (DN) has documented a number of connections between IPI, Rød-Larsen and the late financier and abuser Jeffrey Epstein. On October 21, Rød-Larsen wrote in a letter to the think tank's supporters that it was "a grave error of judgement" to borrow money from Epstein. A number of other links to Epstein were not mentioned in the letter.
In recent weeks, DN has tried to get a comment from António Guterres about Epstein's ties to IPI, due to his honorary position. His spokesperson, Stéphane Dujarric, has not responded to this, but states the following about why the Secretary-General is now out at IPI:
"Earlier this year, we reviewed the honorary engagements of the Secretary-General in light of the independence and duties of his Office. It was decided that it would not be appropriate for the Secretary-General to serve, whether in an honorary, advisory, or other capacity, in the governance of any outside entity."
He emphasizes that the decision does not affect the UN's relationship with IPI.
"This decision does not impact how the UN interacts with IPI and we look forward to continuing this long collaboration in matters of mutual concern," Dujarric writes.
The spokesperson has so far not responded to the question regarding when the decision was made to step down from the board or what the Secretary-General thinks about the links between the UN-affiliated think tank and Epstein.
Handled the case
Guterres' spokesperson has commented on IPI's links to Epstein once; last year when DN revealed the donation to the think tank from the financier for the first time.
"To be clear, as honorary chair the SG has no operational or administrative link to IPI. We, of course, expect the IPI board to deal with this issue and, as we understand it, they are," he said then.
Since, DN has documented much closer links between IPI, Rød-Larsen and Epstein. However, Guterres' spokesperson has not responded to repeated inquiries about this.
Shocked
Another member of the board reacted strongly.
"I was not aware that IPI had any connections to Jeffrey Epstein. Perhaps other Board members had been informed of this, but I was not," Ann Phillips writes in an email to DN.
She has been on the think tank's board for over 10 years, and is also a board member in several other organizations focusing on international cooperation.
"Quite frankly I'm shocked. For IPI to have any ties whatsoever, with someone so vile, who committed such atrocious crimes, is appalling. No amount of money is worth the possibility of sullying the excellent reputation that IPI has deservedly earned for the many years of diligently trying to make the world better and safe."
Phillips believes the money was received with good intentions in mind, however, she still thinks it was a mistake.
"I, personally, am embarrassed and ashamed," she writes. Her comments were made before DN revealed the existence of the promissory note.
Sad
Another respondent is former board member James P. Rubin. He has a background as a US diplomat and journalist, and was spokesman for the US State Department from 1997 to 2000. Rubin sat on IPI's board for several years, until 2016.
"As a Board Member of the International Peace Institute, I was not informed of any link to or contribution by Jeffrey Epstein. To the best of my knowledge, I never met this horrible man. And obviously, like other Board members, I am saddened and troubled by the possibility that the good work of IPI could be besmirched by any connection to Epstein or his money," he writes in an email.
Silent chairman of the board
Despite the admission from Rød-Larsen and the reactions from Phillips and Rubin, the chair of the board, former Australian prime minister Kevin Rudd, is silent.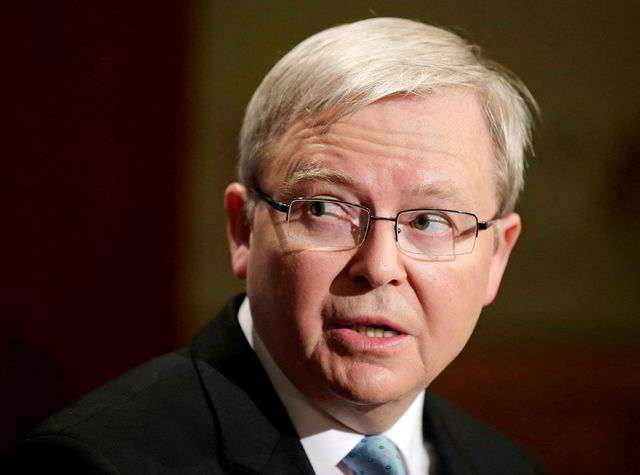 DN has sent a number of inquiries to Rudd's office in recent weeks, but has not received any response. Not even after the Norwegian authorities, which over the years have supported IPI with more than $10 million, asked the board for clarification.
These are the remaining members of the board today, in addition to Phillips and Rudd:
Terje Rød-Larsen, president of the think tank, former Norwegian minister and UN official.
Brigitte Wertheimer, president of a peace project through tourism. Married to one of the wealthy French brothers who control Chanel.
Jean Todt, president of the International Motorsports Federation (FIA) and former rally driver.
Mortimer Zuckerman, American billionaire and media mogul. Former business partner of Jeffrey Epstein.
Attorney Cliff Perlman.
Jean Todt is the only other current member DN has received a response from, through his Director of Communications at FIA:
"Jean Todt does not and cannot comment on allegations he completely ignores, and understands this matter will be raised at the next IPI board meeting. He reserves his comments for this occasion when he gets information about it."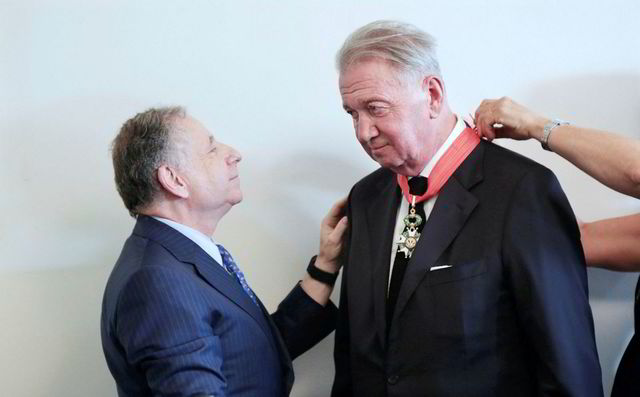 The board currently has seven members, fewer than before. In the last four years alone, five are gone. Of these, two are no longer alive: Cargill heir Whitney MacMillan and Richard P. Brown Jr., a World War II veteran and lawyer. Lord Michael Levy, a member of the British House of Lords, is also out of the board and has previously reacted strongly to IPI receiving money from Epstein.
Power struggle
DN has also revealed through internal documents a power struggle between the former chair of the board, Rita Hauser, and its president Rød-Larsen. He threatened to leave his position when Hauser, with a long career as a philanthropist and international lawyer, suggested a transition plan which would relieve him of financial decisions.
She suggested, among other things, that another employee should be the CEO, with "full and complete operating authority."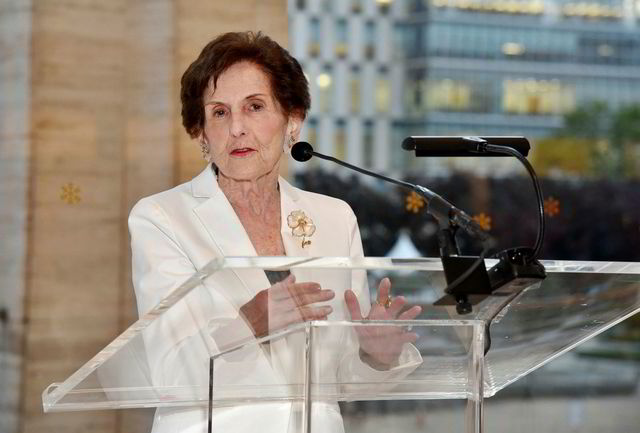 In this way, Rød-Larsen would be free from financial decisions and be able to spend his time on outreach and fundraising, Hauser wrote. She asked Rød-Larsen to think about the proposal in the coming weeks.
"I want a clean, appropriate, and legal transition to present to the Board at our May/June meeting," Hauser wrote.
He replied promptly, a little before noon the next day.
By then, Rød-Larsen had "spoken with key board members who are in full agreement" [with him], which he explained in his reply.
"This being consistent with what you some time ago proposed to me. I really do not want to change this again. The alternative now is that I will leave IPI. This is too much to and from after soon twelve years of service," he wrote.
None of the changes she proposed were put in place. Shortly afterwards, Hauser was out as chair.
IPI and Terje Rød-Larsen have not responded to inquiries about this article.(Vilkår)Copyright Dagens Næringsliv AS og/eller våre leverandører. Vi vil gjerne at du deler våre saker ved bruk av lenke, som leder direkte til våre sider. Kopiering eller annen form for bruk av hele eller deler av innholdet, kan kun skje etter skriftlig tillatelse eller som tillatt ved lov. For ytterligere vilkår se her.