The renowned Norwegian diplomat Terje Rød-Larsen and the think tank he heads have for more than a year failed to answer questions about their connections to the deceased financier Jeffrey Epstein.
The Norwegian business newspaper DN can now reveal close ties between Rød-Larsen, the think tank The International Peace Institute (IPI) and Epstein.
At one point, Epstein provided Rød-Larsen with a considerable personal loan. Later, Rød-Larsen wanted the UN-affiliated think tank IPI to distribute funds to the financier.
The contract
The loan contract Terje Rød-Larsen signed in July 2013 contains very little information: A promissory note where the Norwegian commits to pay Jeffrey Epstein $130,000, at the time equal to 800,000 Norwegian krone.
The four-page letter includes only a three-word description of the loan:
«For value received».
Rød-Larsen was given until December 31 2013 to repay the loan. It is not clear why Rød-Larsen owed Epstein money, or whether the loan was in fact repaid.
Rød-Larsen has had a long career as a politician, international diplomat and UN special envoy. He is most famous for facilitating the peace process between Israel and the Palestinians that led to the Oslo Accords. Since 2005, Terje Rød-Larsen has been the president of the think tank IPI, where the UN Secretary General serves as honorary chair of the board. IPI has been granted more than 130 million Norwegian kroner since 2005.
The man Rød-Larsen owed money had a very different background.
Returned to the elite
Five years earlier, Jeffrey Epstein had pleaded guilty to charges of soliciting a prostitute, with a minor, as well as paying compensation to a number of women. A federal investigation had identified at least 36 victims, according to the Miami Herald.
Several people broke with Epstein as soon as it became known that he was under investigation in 2006. Three years after the plea, in 2011, British Prince Andrew was among those who received harsh criticism for continuing the friendship.
Nevertheless, Epstein managed to re-enter the elite after serving his sentence. Epstein maintained contact with several powerful people, including billionaires and politicians. Several prestigious institutions praised him and his support.
According to several independent sources familiar with both Epstein and Rød-Larsen, the Norwegian was part of the circle around Epstein after he was convicted. The two have met in different contexts through the years, and Rød-Larsen visited Epstein at his Manhattan home at least 20 times.
Rød-Larsen has not replied to queries from DN.
Epstein had been suspected of a larger number of crimes than was included in his plea deal. Last year, he was arrested in the US, and charged with further crimes of trafficking and abuse. He was never charged, as he died in custody in August 2019. The coroners found he took his own life.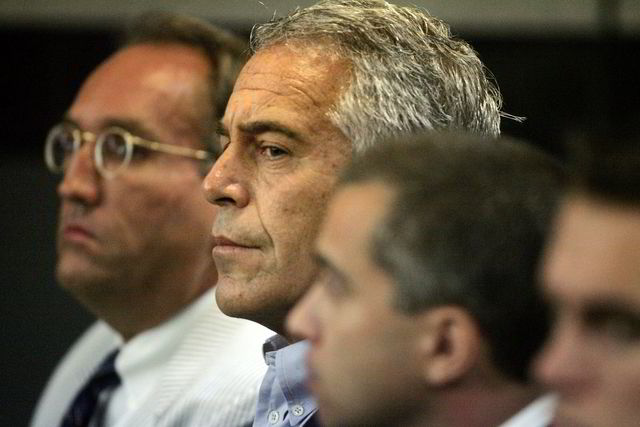 «We should send it to Jeff»
Two years after signing the loan contract, e-mails show another connection between the two, when the IPI president wanted to distribute funds to Epstein through the Norwegian think tank.
October 1 2015, senior operations director David Witt, sent an e-mail to Camilla Reksten-Monsen, one of Rød-Larsen's close associates at the think tank. The inquiry concerned a payment of $100,000. Witt had been told by another employee that «Terje has authorised» the payment.
The money was for Epstein. Witt was responsible for the finances of IPI and wondered if Reksten-Monsen had the account information needed for the payment.
She answered that «Terje said he would get it from Jeff».
The following year, there were problems with the payment, as there were neither an invoice nor a contract, according to an e-mail from an IPI employee. A different employee noted that the auditors wanted the documentation, and questions were asked whether the payment should still be made.
Another IPI e-mail also indicates Rød-Larsen's wish to pay Epstein. In January 2016, it emerged that two of the members of the project the Epstein payment was linked to, had not received their payment. In an e-mail, Rød-Larsen wrote that he had spoken to one of them, who told him that IPI could keep his share. Rød-Larsen then suggested to forward the money to Epstein:
«For forms sake we should send it to Jeff, however I am sure we will get it back many fold!»
— No payment to Epstein
DN has asked Rød-Larsen a number of questions about the proposed payment to Epstein and the loan contract. The think tank's communication department has sent a short answer:
— In response to your questions, we can confirm that IPI did not pay Mr. Epstein $100,000. At no point did IPI pay any remuneration to Mr. Epstein.
The answer also mentions Rød-Larsen's debt to Epstein:
— The promissory note that you refer to has no relation to the past or present activities or finances of the International Peace Institute.
Even though Rød-Larsen authorised the payment of Epstein, the payment was never done, according to the think tank. Neither Rød-Larsen nor IPI has answered follow-up questions on the proposed payment to Epstein or the loan, nor have the auditors answered questions.
However, it is clear that the president of the think tank gave the green light to make a payment of $100,000 to the financier.
The payment was for the «Mongolia Advisory Board».
Top politicians
The Mongolia Advisory Board is not mentioned on IPI's web pages, though there are several posts about co-operation between the think tank and the country. However, internal documents shed light on the group.
In December 2013, an agreement entitled «Mongolia Presidential Advisory Agreement» was by IPI to the Mongolian authorities. According to the document, the group was to consist of up to six members, each «accomplished and distinguished in their fields». Together, they were to contribute expertise, analysis and guidance to the President of Mongolia, «particularly with respect to regional and global peace and security».
Each group member were to receive a payment of $100,000 from the Mongolian government annually. In addition, all expenses for two semi-annual meetings were to be covered, including any companion. IPI were to appoint the members, that were subsequently to be approved by the Mongolian President's office.
According to an internal IPI document, at least three renowned politicians were involved, each paid $100,000:
The Oslo Center Foundation, which works for peace and human rights, founded by former Norwegian Prime Minister Kjell Magne Bondevik after loosing the elections in 2005.
The company Hyperion LTD, affiliated with Nili Barak, the wife of former Israeli Prime Minister Ehud Barak, who was a member of the board and founded the company.
LHSummers Economic Consulting, the consulting firm of former US Treasury Secretary Larry Summers.
Former Australian prime minister Kevin Rudd was also involved, but he is not listed among those receiving $100,000. Rudd was the member that according to Rød-Larsens January 2016 e-mail asked IPI to keep his compensation.
Thus, Rød-Larsen wanted to pay Jeffrey Epstein for the same project to help Mongolia as several former heads of state and a former US treasury secretary.
More democratic Mongolia
Kjell Magne Bondevik confirms in an e-mail that the board was an advisory body to Mongolia's president, to make the country more democratic.
— As a democracy assistance centre, the Oslo Center has expertise in this, he writes.
The group worked through conference calls as well as and «bilateral talks between the then President of Mongolia and the members of the board».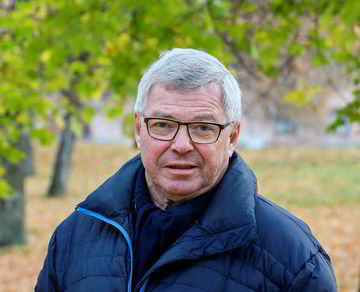 When contacted in September, Bondevik at first rejected the receipt of any payment. «No fee», he wrote in an e-mail. After having received documentation, he checked further, and now confirms the transfer of $100,000 to the Oslo Center.
— I probably asked that this go to the Oslo Center, and I have therefore not received any money for this personally. It was paid by IPI as a secretariat, he writes.
— Why did you not remember the payment when DN contacted you about the story?
— Actually, I do not go around remembering fees received not by myself but by the Oslo Center several years after. Not this time either. When I was pointed in the direction of IPI, I checked and got back to you with the information, openly and honestly.
Bondevik says Summers, Rudd and Barak participated, but not Epstein.
— I do not remember Epstein participating in our conference calls and his name was not mentioned in this context, so that is unknown to me.
While all three members had formerly held public office, Epstein hadn't. But when one other group member was to be paid, Epstein played a part.
«Jeffrey asked me»
Just past 10am. February 25 2014, Lesley Groff sent an e-mail to IPI president Terje Rød-Larsen. Groff was one of Jeffrey Epstein's trusted assistants, who he once described as «an expansion of my brain».
«Hi Terje … Jeffrey requested I send you the below wiring instructions for the Mongolian meeting Larry Summers had in Davos», Groff wrote.
She asked that Rød-Larsen forward the instructions to the right person at IPI. He did. The email went to senior operations officer David Witt, who confirmed a $100,000 transfer later that month. The payment related to work at the Mongolia Advisory Board.
Summers has been a powerful figure in American politics for a long time. He was treasury secretary in President Bill Clinton's administration from 1999 to 2001, followed by a stint as president at Harvard University for several years and later head of the economic council of President Barack Obama. Today, he serves as an adviser for Joe Biden's presidential campaign, among other assignments.
Summers also has several links to Epstein. He is one of many high-profile names that appear in the logs of Epstein's jets between 1997 and 2005. According to Harvard's own report on the university's connections to Epstein, Summers started a program in 2003 following a proposal from Epstein and others. The student newspaper at the university wrote the same year that Epstein and Summers had «a special connection».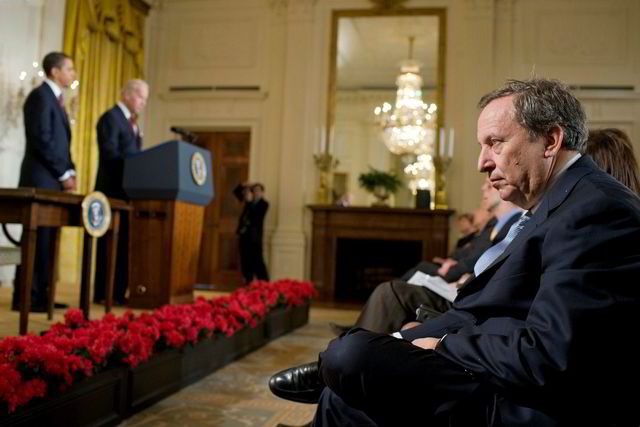 — You don't call me directly
— This is Larry Summers, but you should try to reach me through my office.
The former US Treasury Secretary states the phone number he wants DN to call. While still on the phone, DN tries to explain:
— 100,000 dollars you received from the International Peace Institute in 2014, after the office of Jeffrey Epstein sent them …
Summers cut the question off, and reiterates that calls should be directed through his office.
— You don't call me directly. They'll tell you what to do. Thank you. Bye bye.
Summers' office has not replied to DN's questions.
— No comment, sorry, replies Lesley Groff's lawyer.
Respected businessman
The last two politicians on the Mongolia board were Ehud Barak and Kevin Rudd. Barak was Prime Minister of Israel from 1999 and 2001. He also has several connections to Epstein, both as a business partner and a guest in Epstein's Manhattan house.
When Epstein died, Barak said that «on this day, I am thinking of his victims, the price (they paid) and the terrible things he did.»
It was his wife that was listed as the recipient of the fee from IPI, through her husbands company.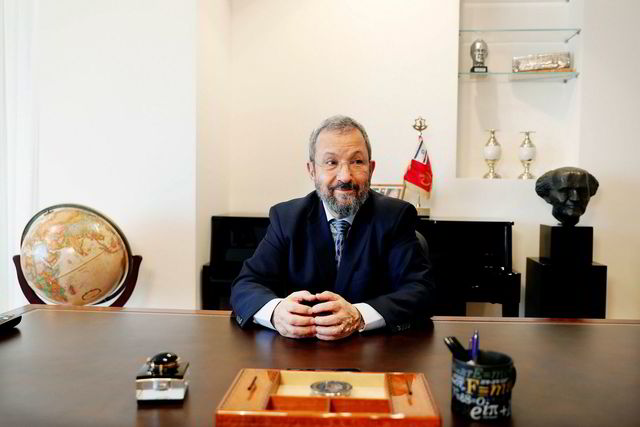 — Mr. Barak is a respected private businessman. All his business and related activities are done in full accordance with the law and any other binding rules. Mr. Barak does not have an interest or intention to share further information in regards to his business activities, she writes in an e-mail.
David Witt, IPI senior operations director at the time, confirms that $100,000 were paid to each of to Summers, Barak, and Bondevik for participation on the Mongolia Presidential Advisory Board. He also confirms that instructions for how to make the payment to Summers were provided to IPI by Epstein's office.
Witt would only confirm payments made during his tenure. He left IPI later the same month as his e-mail indicating Rød-Larsen had authorised payment to Epstein.
Kevin Rudd were Australian Prime Minister from 2007 to 2010, and is currently IPI's chairman. His office has not responded to DN's inquiries.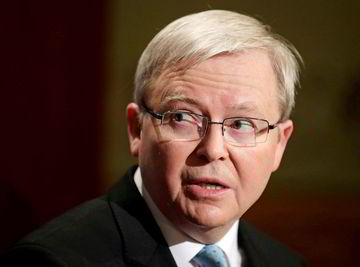 DN has sent the office of the former president of Mongolia several questions, but has yet to receive an answer.
The White House
Terje Rød-Larsen is still a significant player in the international diplomatic community. He was present at the White House in September with more than 700 others in September when the United Arab Emirates and Bahrain signed the peace agreement that normalises relations with Israel.
— I have brought the Foreign Minister of the United Arab Emirates, the Israeli Prime Minister, Foreign Minister and President together in New York for several years. That is some of the background for the signing that took place in the White House and the background for me being invited there, Rød-Larsen told Norway's state broadcaster.
He has not answered DN's questions for this story.
Since last year, DN has published stories detailing Rød-Larsen and IPI's links to Epstein. In a press release in November 2019, hours after DN reported that IPI had received $375,000 from an Epstein foundation, the think tank admitted that it received the money.
The short and unsigned press release did not mention that Epstein was involved in IPI's Mongolia project.
For this story, DN has sent a number of questions to both Rød-Larsen and IPI, that is yet to be answered, except for the statement from the IPI communications department stating that the money was never sent to Epstein and that the loan contract to Rød-Larsen had nothing to do with IPI.
Law firms representing Jeffrey Epstein's estate have not responded to DN's inquiries.(Vilkår)Copyright Dagens Næringsliv AS og/eller våre leverandører. Vi vil gjerne at du deler våre saker ved bruk av lenke, som leder direkte til våre sider. Kopiering eller annen form for bruk av hele eller deler av innholdet, kan kun skje etter skriftlig tillatelse eller som tillatt ved lov. For ytterligere vilkår se her.