For almost a year, The Norwegian Business Daily (DN) has documented a number of connections between the UN-affiliated think tank International Peace Institute, president Terje Rød-Larsen and disgraced financier Jeffrey Epstein.
Despite a number of questions to his office, the think tank's chair of the board, former Australian prime minister Kevin Rudd, has never spoken until now. Earlier, a spokesperson denied that the he knew of any connection between IPI and Epstein.
Now, Rudd harshly criticizes his own president in a statement, in reaction to DN reporting that Rød-Larsen was in debt to Epstein in 2013.
"Neither the loan, nor its repayment, had been previously disclosed to the Board or to me as Chair. Mr Rød-Larsen has apologised to the Board for what he has described as his grave error of judgment. I am deeply disappointed that the Board has had to learn about so much of this through the media," Rudd says.
Measures taken
He has called for an extraordinary board meeting, and demanded a report from Rød-Larsen on the matter.
In addition, he will recommend the following measures:
An immediate and comprehensive probity review.
An independent accounting review by a Big Four global firm into any financial transactions between Epstein and the IPI.
"The Board takes these matters exceptionally seriously as demonstrated by the measures above. The Board will make a further statement on these matters once it has met on these matters," Rudd says.
"Any significant engagement with someone as odious as Epstein must be taken seriously and investigated thoroughly," he adds in the statement.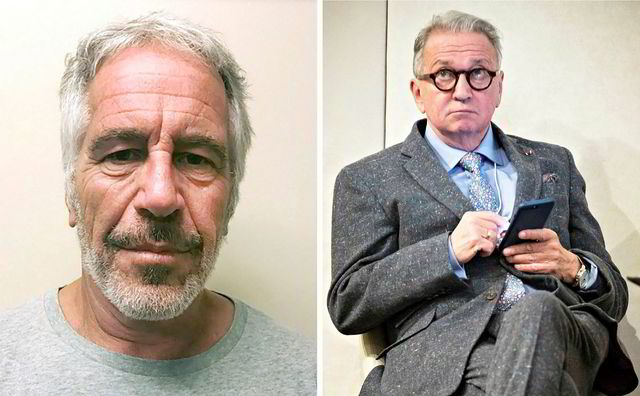 Received money until May 2019
Epstein was first convicted of solicitation of a minor in 2008. In July 2019, he was arrested by US authorities, who charged him of abuse and human trafficking. The statement from Rudd states that Epstein gave money to the think tank just two months before the arrest, and was a supporter for almost ten years.
"Donations totalling $650,000 […] were received between October 2011 and May 2019," he writes.
IPI investigated this on behalf of the board last year, after DN reported that the think tank had received money from Epstein foundation Gratitude America.
"I first learned of contributions from Epstein's foundations to the IPI in November 2019 through reporting by the Norwegian press. I was blindsided by this," Rudd writes.
The chairman of the board says that the board was not informed about where the money came from, and that he reacted strongly.
"These revelations were deeply disturbing to me and to other members of the Board. IPI's work includes combating human trafficking and sexual violence."
Rudd states that last year, on the basis of this, he convened a board meeting on December 4, and made two decisions. One was to donate a similar amount to victims of human trafficking and abuse. IPI has publicly stated that it amounted to approximately $525,000 so far, and only acknowledged that money was received from Gratitude America. However, DN has documented that another Epstein foundation gave money to IPI.
In addition, stricter rules for receiving gifts were introduced at the board meeting last year.
Attended a conference call
In story about the promissory note, to which Rudd is now reacting to, DN also revealed that Rød-Larsen authorized the payment of $100,000 to Epstein in 2015, for a peace project in Mongolia. IPI says that the money was not paid, but Rudd now confirms that the financier participated in the work.
"This advisory board had an initial conference call in January 2014. I participated in it and provided advice to the Mongolian president on the future of his country's mining industry. There were no further meetings of which I am aware. IPI staff have advised me subsequently that Epstein was apparently among the 10 participants of the teleconference."
IPI has informed Rudd that Epstein was not paid for the work, which was funded by the Mongolian authorities. Rød-Larsen has also previously rejected this, but he has not answered why the payment was authorized. Rudd himself declined payment for the project.
DN has sent Rudd's statement to Terje Rød-Larsen, but did not receive a reply on Wednesday.(Vilkår)Copyright Dagens Næringsliv AS og/eller våre leverandører. Vi vil gjerne at du deler våre saker ved bruk av lenke, som leder direkte til våre sider. Kopiering eller annen form for bruk av hele eller deler av innholdet, kan kun skje etter skriftlig tillatelse eller som tillatt ved lov. For ytterligere vilkår se her.